Secular Institute of COMI (Cooperatrici Oblate Missionarie dell'Immacolata)
The Comi share the charism of the Missionary Oblates of Mary Immaculate (OMI) and live their specific vocation as lay women.

Your law is love, your vocation is love, your medication is love (fr. Gaetano Liuzzo OMI)
News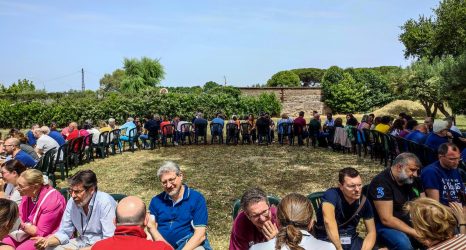 "Living as Oblate People"
Come sappiamo, dal 27 al 29 maggio si è tenuto il 2° Congresso Mondiale del Laicato Oblato (2OLAC), dopo una seria preparazione che ha coinvolto ogni regione e provincia della Congregazione. Nucleo del Congresso il collegamento quotidiano con la Casa Generale OMI, "sala di regia", che ha fatto conoscere la realtà laicale oblata presente in…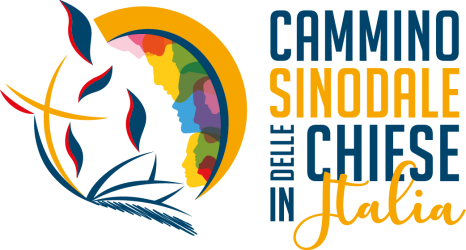 Cammino sinodale. Trieste e Verona: "Allargare lo sguardo e sentire chi è fuori"
Intervista di Agensir alla nostra Paola Santoro sul cammino sinodale nella sua diocesi. L'idea di fondo è trovare un metodo per riuscire ad alzare la visuale. L'immagine invece somiglia a tanti cerchi concentrici, dove il perno è il Vangelo. Il risultato per ora sono le riflessioni, le schede e l'ascolto di centinaia di persone in…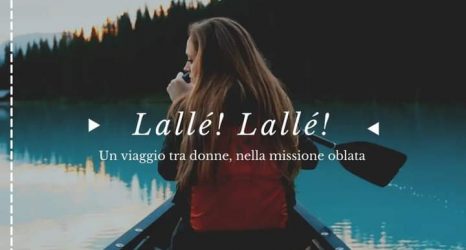 Lallé Lallé!
In vista della festa di Sant'Eugenio, abbiamo pensato ad un incontro zoom, per ragazze, che facesse emergere e conoscere un pó meglio il volto femminile del carisma oblato. Cos'è stato in breve "Lallè! Lallè!"? Tre Continenti, tre gruppi linguistici, 6 nazioni e… un ciclone in Sud America evitato per poco!!! Ma "Lallè! Lallè!" è stato…